Please TAP on each card for your interpretation. Scroll down to view...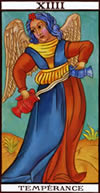 Past
Temperance
Past
You've been seeing other people's viewpoints a little too readily. You may have also been trying to please everyone except yourself, and this is causing some difficulties in the here and now. That you have been so willing to compromise is to your credit, but it should have been a two way process, not just you, and it wasn't.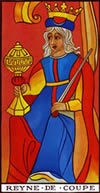 Present
Queen of Cups
Present
Your compassionate nature is drawing other kind souls towards you, and you will enjoy their company. There may well be someone you know who's willing to help you with emotional issues, but they need you to open up.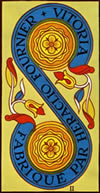 Future
Two of Pentacles
Future
As long as you're willing to be flexible and explore new solutions to problems, life is on the up. Embrace the changes around you, and you could be in for some very lively and fun filled times ahead.