Please TAP on each card for your interpretation. Scroll down to view...
Past
Seven of Pentacles
Past
You might think your relationship is perfect but that is not an excuse to stop putting in the effort.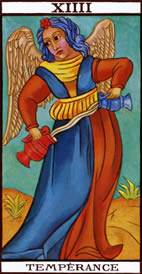 Present
Temperance
Present
As long as you remain serene and calm, relationships look rosy. Sweet smiles will calm stormy strops or attract amour.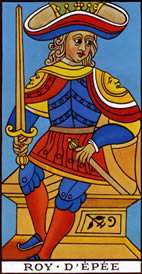 Future
King of Swords
Future
Your brainpower will attract an admirer who is mature, assertive and intellectual. Relationship issues should be approached via logical thought.