Please TAP on each card for your interpretation. Scroll down to view...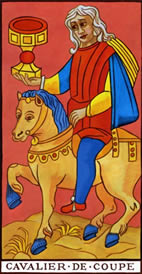 Past
Knight of Cups
Past
High hopes concerning your colleagues may have been unrealistic. Are your plans becoming a jaded or just old hat?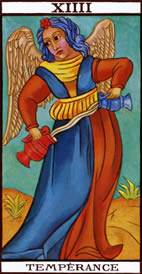 Present
Temperance
Present
For once it seems income and expenditure are balanced. As long as you save and spend sensibly all can be fine.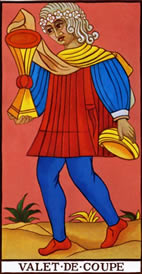 Future
Page of Cups
Future
You may appear to have found the perfect colleague or business partner, but remember the honeymoon period will end.