Happy Christmas. And on Thursday 26th December at 5.12am GMT a quite stunning Solar Eclipse is forged at 4 degrees Capricorn. Just 1 degree away is the benevolent energies of Jupiter. What does this hold for us? PLEASE READ BELOW FOR MORE…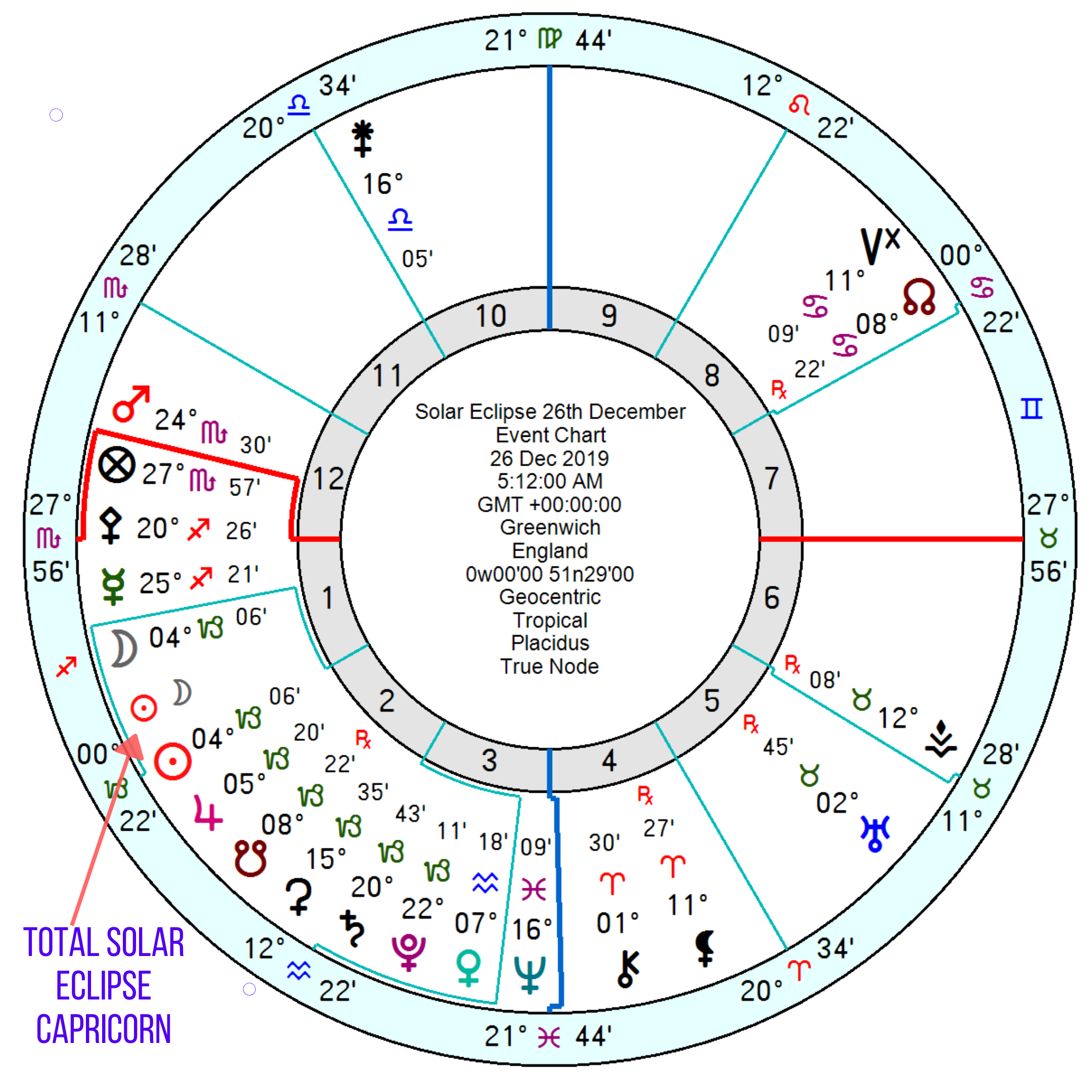 Jupiter is about optimism, positivity, growth, hope, higher education, travel, philosophy and potentially philanthropy and its combination with this powerful Solar Eclipse gives an opportunity in the months ahead to embrace all of these. The Capricorn dimension urges modesty over self importance, but does suggest more focus on material strands. The last time Jupiter passed through Capricorn we had the world recession of 2008. Will we have a repeat this year? I think it is less likely.

As Saturn moves forwards away from Pluto, from around the 18th of February 2020, Jupiter and Pluto are a far more helpfully collaborative combination than Saturn and Pluto. Of course, there are very big issues for us all to confront, not least climate change, and switching the world's focus from consumption to conservation. But this is much more likely to really bite home in a year from now.
For now, we are being urged by the heavens to be more responsible with how we go about our lives, and this Eclipse's helpful link to the planet of innovation Uranus, gives us a hint of how, by embracing change and being more adaptable around the worldly things we enjoy.
I do hope you are lucky enough to enjoy a peaceful Christmas. If you are spending it alone, you will be very in my thoughts. God bless, all best wishes Patrick.
https://www.bbc.co.uk/mediacentre/latestnews/2019/xmas-life