On Sunday 13th October at 10.07pm BST there is an Aries Full Moon. And this is supercharged by the energy of Pluto and also Saturn. How will this impact upon us?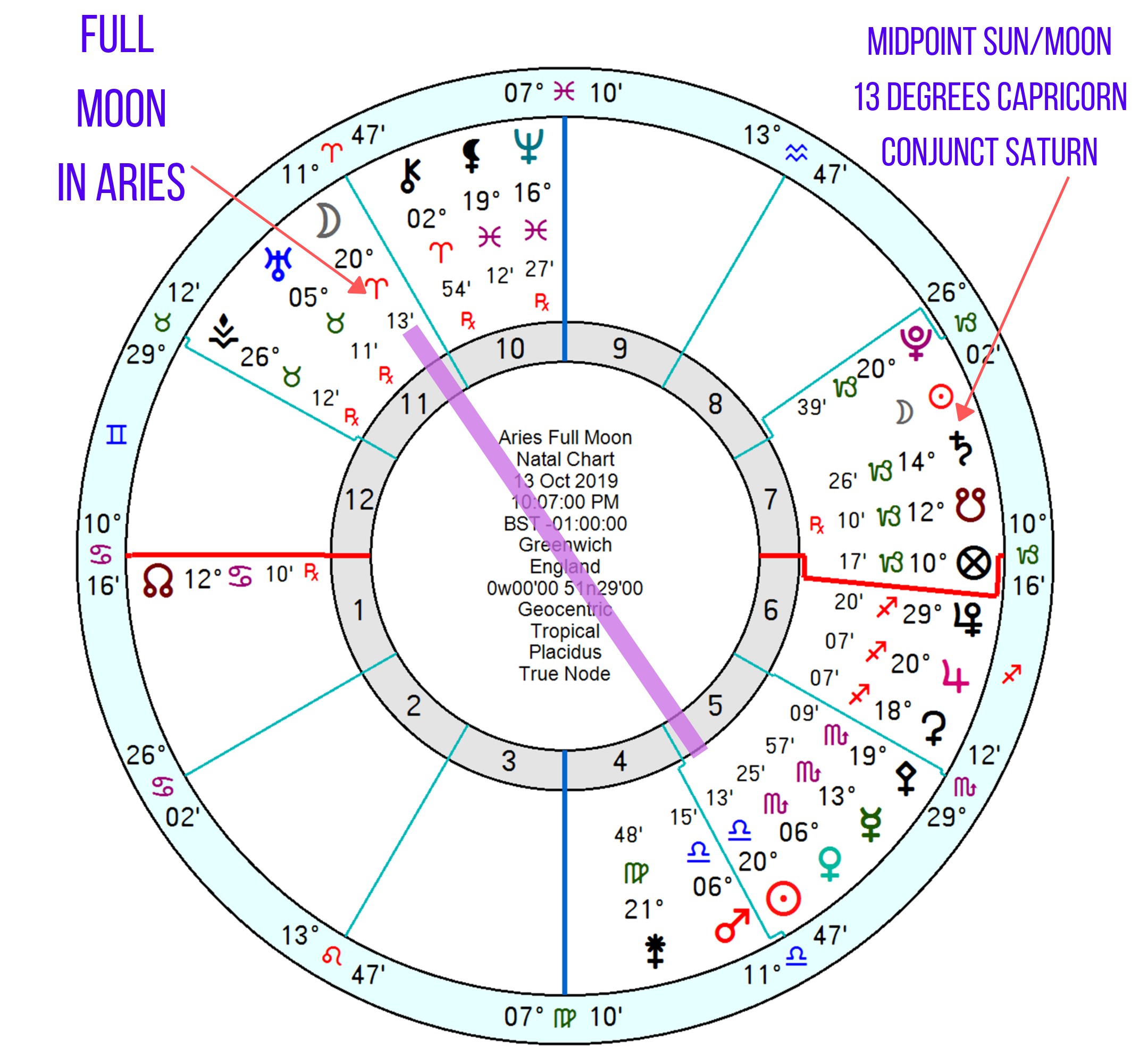 Well, this Aries Full Moon really is all about relationships. Good or bad, they are going to feel more vivid this weekend, and if something has been in shadow it can come into the light. This may mean that there can be some frank exchanges, but the Sun in Libra asks for fairness and justice. The Moon in Aries can however be impetuous and with Pluto and Saturn in the mix, opinions need to be shared with care.

Single but want to connect? This can be the time to show more desire to change things. This may include overcoming inner or subconscious blockages. Then again in a tie which is not functioning so well, the Pluto energy here asks us to push back against anyone being coercive, overpowering or even threatening.
A weak tie may reach make or break in the following two weeks, but there is the potential for renewal and improvement if there can be open discussion, and improved listening which helps cooperation and collaboration.
However, the midpoint between the Sun and the Moon is conjunct Saturn at 13 degrees Capricorn. Thus I feel there is more likely to be a more conservative energy at play, so realistic expectations will remain helpful in all negotiations and discussions.
Questions to ask ourselves during A Full Moon
"What may we need to release?"
"How can we honour that which we are grateful for?'