On Tuesday 26th November at 3.05pm GMT, there is a lovely New Moon in the freedom loving and expansive sign of Sagittarius. This is urged on quietly by the earnest energies of Mars, the planet of drive and intensity, in deep Scorpio. What does this combination mean? PLEASE READ BELOW FOR MORE…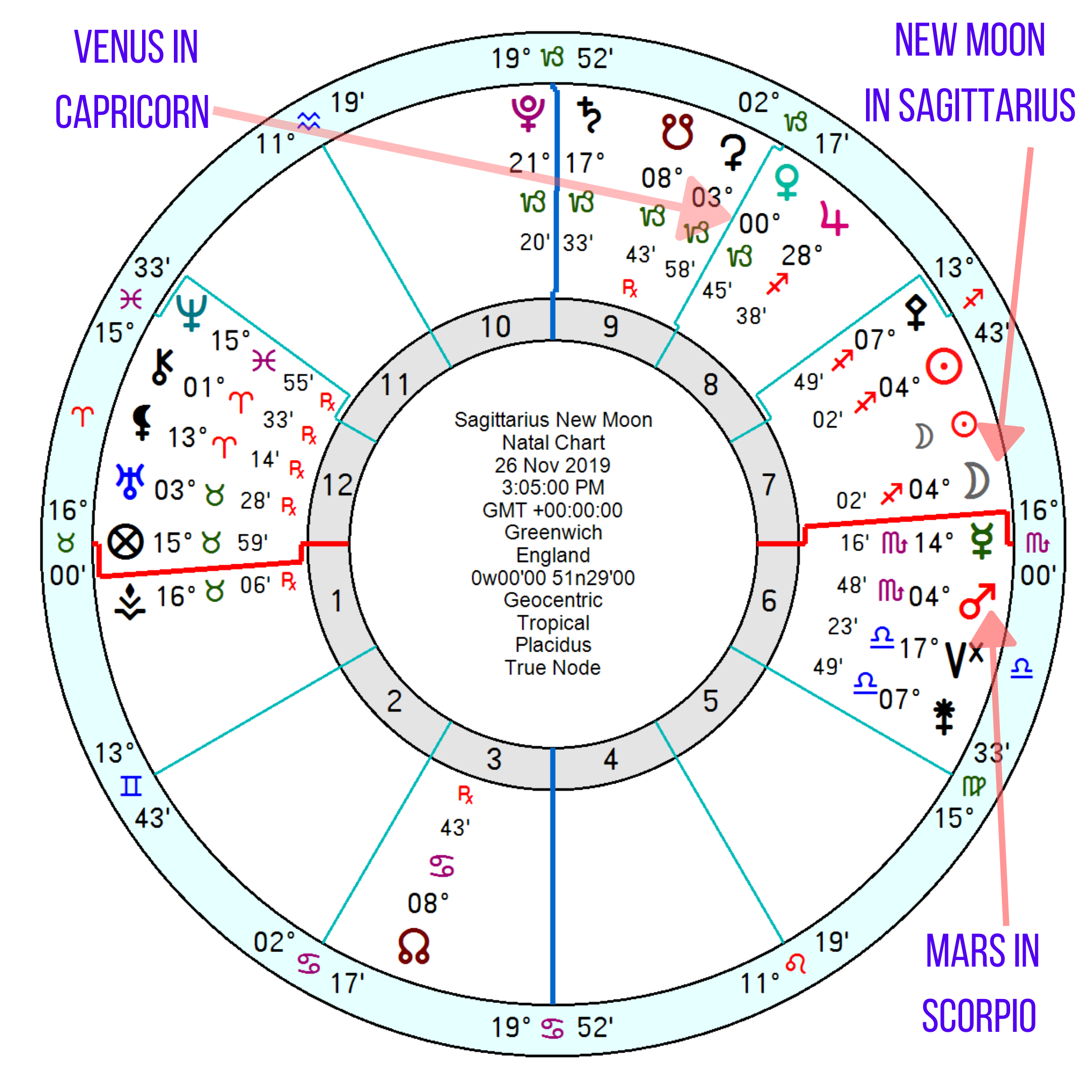 The Sagittarius New Moon is about opening up our thinking, and being enthusiastic about fresh possibilities. We have been through a time of deep churning energies, and with Mars still broadly in opposition to Uranus through to this Friday (by a 3 degree Orb) our energies can still feel rather ragged. And yet, with Venus also moving today into the practical and stable Capricorn, Mars' helpful sextile to the New Moon can be the perfect link between the passionate last few weeks, and the pathway to a more outgoing time. (Continued below…)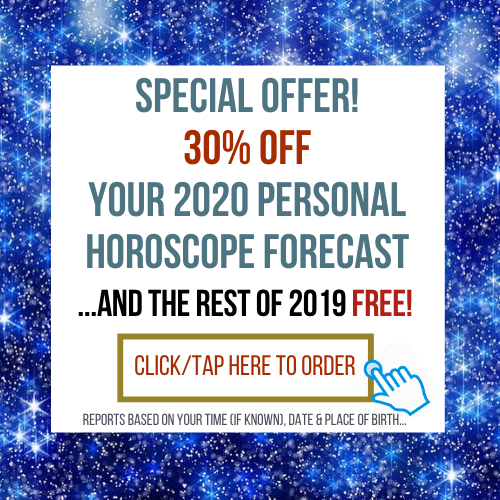 Mercury and Mars in Scorpio continue to be located in the 12th Solar House of Sagittarius, so the discussions, thoughts, research or planning that have been going on at a deep level, are unlikely to be at an end, but can feed into this New Moon a more thoughtful, less cavalier set of energies.
Venus also begins to link with Ceres, the asteroid of nurture in Capricorn, which itself links well with this New Moon, all of which provides a channel of momentum from a more introspective time, to a speeding up, a more hopeful and outgoing few weeks but where care with our relationships and resources needs to be tempered against the glory of this New Moon.
Sagittarius New Moon factoids
Sagittarius is the world traveler, the seeker of truth; the eternal student ever seeking wisdom.
Sagittarius energy can be very spiritual and philosophical.
Every Sign has a 'darker side' and Sagittarius can sometimes be brutally honest and blunt.
Sagittarius New Moon Affirmations 
'I invite new solutions to aid my situation and the people I care for'
'I welcome peace of mind whilst making decisions'
Please CLICK/TAP below on your Zodiac Sign Glyph to watch your FREE 2020 Month by Monthly Horoscope Video…