Please TAP on each card for your interpretation. Scroll down to view...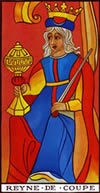 Past
Queen of Cups
Past
You have felt emotionally drained; hardly surprising. You may have given so much of yourself to others you forgot your own needs. Equally, your copious capacity for compassion was commendable, but were you so emotionally close to someone that you missed the truth?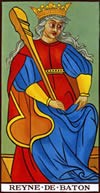 Present
Queen of Wands
Present
You're going through a magnetic phase. You feel gorgeous, and that is because, quite frankly, you are! Optimism is your ally, and your charismatic confidence can pull people and opportunities towards you. Make the most of this time and relish it.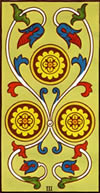 Future
Three of Pentacles
Future
A stunning success is coming your way and you'll shine star-bright! It isn't quite handed to you on a plate and you'll have to create the right environment. But you'll have reason to be proud of what you can achieve.