Please TAP on each card for your interpretation. Scroll down to view...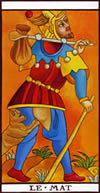 Past
The Fool
Past
Perhaps you have not been listening to advice as closely as you might. Have you been rushing in where angels fear to tread? It maybe you have been plunging into things too soon. In relationships it appears you may have been in love with love. That is in the past, and now you have learnt to look before you leap.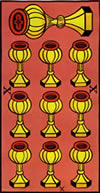 Present
Ten of Cups
Present
You're on a roll. Universal energy is working with you right now! Work at any relationship issues for rich rewards. Your bright vibe lights up others around you. The door to happiness is open wide, just step inside.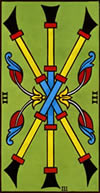 Future
Three of Wands
Future
Opportunities will appear like sailing ships on the horizon, and you can hardly wait to embark. The time is coming when new adventures will abound. All you have to do is grab them, and move forward protected by your foresight.