Please TAP on each card for your interpretation. Scroll down to view...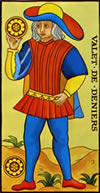 Past
Page of Pentacles
Past
You have been fabulously focused on your goals and ambitions and no doubt they have benefited from your diligence. But what about the needs of others in your life, can you say, hand on heart, that you've paid them that much attention?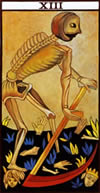 Present
Death
Present
Don't worry. This is not as bad as you think! This has nothing to do with physical death. It suggests you're going through changes. The question is how to implement them, you might want to change a relationship or make a career move, but you're concerned about the consequences. Whatever you decide, standing still is not an option.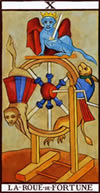 Future
The Wheel of Fortune
Future
Expect the unexpected! Surprising situations will change your life for the better. In general terms, get ready to take every opportunity life offers you. You won't regret it! Your relationships are also going to be changing and you might find yourself moving away from an unsatisfactory lover, or improving a pre-existing romance. If you're single a new amour will appear.