Please TAP on each card for your interpretation. Scroll down to view...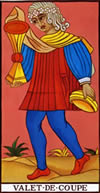 Past
Page of Cups
Past
A romantic relationship has been rocky, and you can't work out why. Think about what you could offer each other; were you really suited? Was one person so sensitive to their own needs they didn't consider the other partner enough?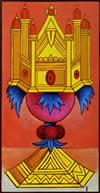 Present
Ace of Cups
Present
The spiritual aspects of your relationship are becoming important. There is also the likelihood of a great gift, an enchanting encounter or a wonderful opportunity heading your way, all you have to do is be sure you recognise it.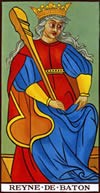 Future
Queen of Wands
Future
The time is approaching when you'll impress all the right people. Not surprising, as you are full of energy, optimism and charm. A sizzlingly sexy someone will be gravitating towards you. But then who could resist your comely charms?