Please TAP on each card for your interpretation. Scroll down to view...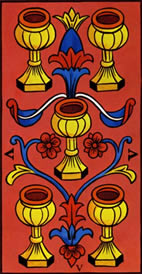 Past
Five of Cups
Past
A past loss hit you hard, but give yourself time to recover and then rejoin the dance of life.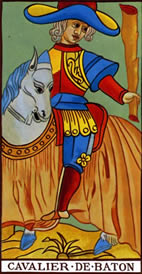 Present
The Knight of Wands
Present
You can afford to be a bit reckless - just as well, as there's a supremely sexy squeeze awaiting you.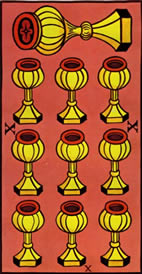 Future
Ten of Cups
Future
Romantic problems will be a thing of the past. Happy times await - all you have to do is accept them.