Please TAP on each card for your interpretation. Scroll down to view...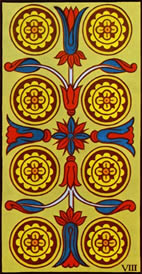 Past
Eight of Pentacles
Past
You have been very busy getting on with the practical side of life but what about passion and partnership?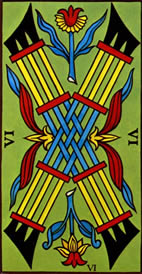 Present
Six of Wands
Present
You've been catching everyone's eye and why not? Still, don't let it go to your head, be wary of other's feelings.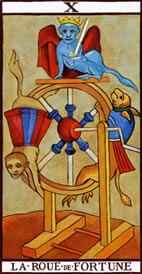 Future
The Wheel of Fortune
Future
Relationships are set to change for the better, you may leave a weak relationship for something stronger. Single? Not for long.