Please TAP on each card for your interpretation. Scroll down to view...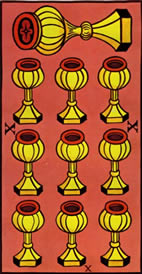 Past
Ten of Cups
Past
You've been slow in pursuing your goals, perhaps because you have been too wrapped up in other folk's needs.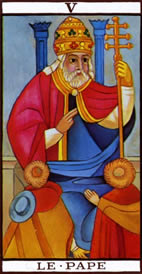 Present
The Hierophant/The Pope
Present
You may find yourself at loggerheads with orthodox opinion regarding your choice of squeeze. Different moral values could cause tension.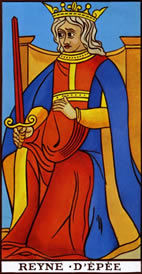 Future
Queen of Swords
Future
A highly intelligent witty person will enter your life, but are they really as sure of themselves as they seem?