Please TAP on each card for your interpretation. Scroll down to view...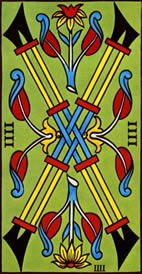 Past
Four of Wands
Past
You have been having fun in the social limelight, but have you left business and finance matters to stagnate?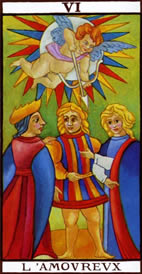 Present
The Lovers
Present
Concentration will rake in the coins, options are good but once you choose your goals stay with them.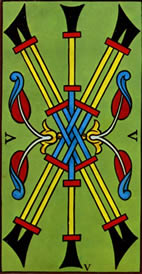 Future
Five of Wands
Future
You'll find yourself competing with a rival, however, co-operation - not conflict, is more likely to bring a successful conclusion.