Please TAP on each card for your interpretation. Scroll down to view...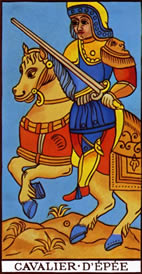 Past
Knight of Swords
Past
Have people been able to hear your ideas or has someone been blocking you? Time to make your voice heard.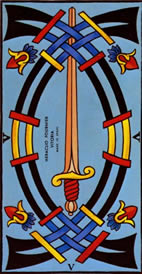 Present
Five of Swords
Present
You may feel deflated and defeated - but you tried. Don't let this set back make you self-centred, stay objective.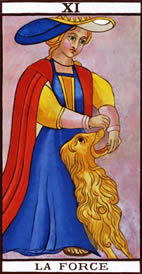 Future
Strength/Fortitude
Future
You can overcome any business or fiscal frowns fate throws your way but be tolerant of those who lack your flare.